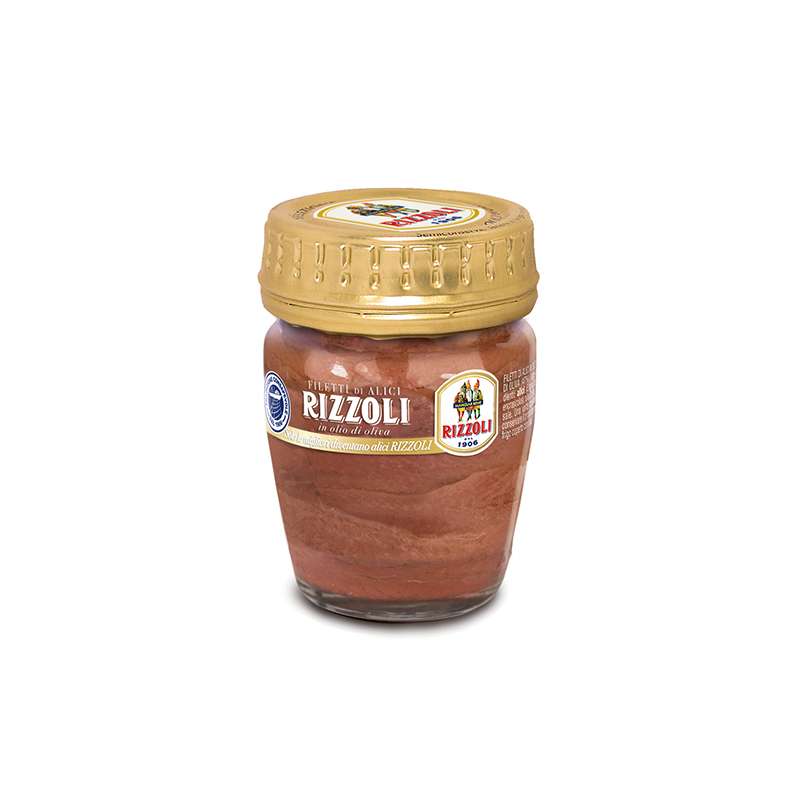 Anchovy fillets in olive oil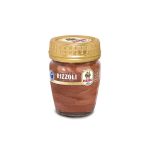 Anchovy fillets in olive oil
7,32€
7,32€
Rizzoli
90g
Out of stock
Description
Ingredients
Allergen
Nutritional Facts
Description
The Anchovies from Rizzoli are a product of Italian artisan excellence, fished only in selected areas, respecting the sea.
Rizzoli uses, as in the past, shoals with hoop nets, a sustainable technique that ensures intact fish with firm flesh and preserves the seabed.
In fact, this Italian production house, located in Parma, also boasts the MSC and Friend of the Sea certifications.
Only the freshest anchovies are chosen to be treated by hand in all the steps: scapatura, processing, canning, checks.
Anchovy fillets in olive oil by Rizzoli Emanuelli are fished in the open sea, processed entirely by hand and then preserved in olive oil.
The delicacy of the oil helps to enhance the qualities and flavors of this precious fish.
Sardellen (Engraulis encrasicolus), Olivenöl, Salz.
| | |
| --- | --- |
| Energiewert | 1075kJ/258kcal |
| Fett | 17g |
| davon gesättigte Fettsäuren | 2,8g |
| Kohlenhydrate | 0g |
| davon Zucker | 0g |
| Proteine | 25g |
| Salz | 14g |