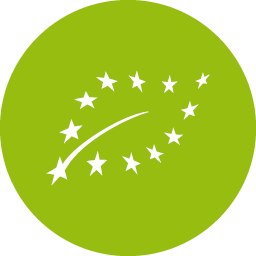 Bio Whole Wheat Ravioli with Spinach, Ricotta and Burrata
Bio Whole Wheat Ravioli with Spinach, Ricotta and Burrata
4,05€
4,05€
Giovanni Rana
250g
In stock
Description
Ingredients
Allergen
Nutritional Facts
Description
Giovanni Rana's Bio Integrale (integral flour) line is dedicated to those with a sweet tooth for stuffed pasta who love to eat with taste, balance and in harmony with the environment.
Precious organic ingredients are combined to give surprising flavors and textures.
All wrapped in a thin sheet of pasta made with organic wholemeal flour.
Giovanni Rana's Organic Whole Wheat Ravioli with Spinach Ricotta and Burrata are a reinterpretation of one of the most classic and most loved fillings by consumers all over the world.
The heart of fresh ricotta and tender spinach (a classic) is enhanced by the addition of burrata, a typical Apulian mozzarella stuffed with milk stracciatella.
Thus the heart of the ravioli is even creamier and the taste is enhanced.
In the Bio Integrale line, only the freshest organic ingredients from natural sources are used. Like eggs from free-range hens, cheeses from organic farms and typical regional organic vegetables.
Filling 58%: ricotta * 17% (whey *, salt), spinach * 17%, burrata cheese * 13%, breadcrumbs * (soft wheat flour *, water, salt, brewer's yeast), grated cheese *, mascarpone cheese *, sunflower oil *, butter *, salt, garlic *, carrot fibre *, natural flavours (containing milk), sugar *. Pasta 42%: whole wheat flour *, egg * 27%, durum wheat *.
Contains milk, eggs, flour, wheat and cheese.
| | |
| --- | --- |
| Energy Value | 1289kJ/309kcal |
| Fat | 19g |
| of which saturated fatty acids | 8,7g |
| Carbohydrates | 24g |
| of which sugars | 2,6g |
| Proteins | 8,9g |
| Salt | 1,2g |