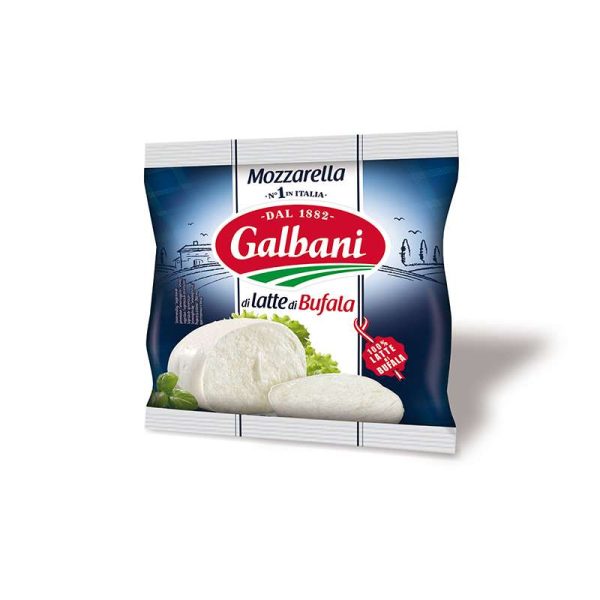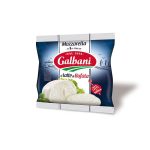 Buffalo milk Mozzarella
2,53€
FREE Shipping On Orders > 50 €​
Free shipping
The Shipment of your box is free throughout Europe for orders starting from 50 €. For purchases of less than this amount, the shipping costs are 30 €.
Fast delivery
We deliver across Europe directly to your home or office in no time. In Luxembourg, ordering before 10 am, the shopping arrives in the afternoon of the same day; ordering after 10 am, the shopping arrives the following day. Excluded for orders placed on Fridays. In the rest of Europe, the shopping arrives within 24 or 72 hours from the order, depending on the working days. Always with traceability. So you can monitor the tracking of your box in real time.
We accept all these payment methods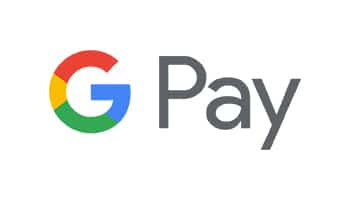 Image related to: Buffalo milk Mozzarella Galbani
Description
Ingredients
Allergen
Nutritional Facts
Description
Buffalo Mozzarella is the world's best-loved Made in Italy fresh dairy product.
It is made from buffalo milk and differs at first bite from classic mozzarella made from cow's milk.
Its flavour is typical and more pronounced.
The outline skin is thicker and encloses a soft, juicy heart that has the typical musky smell of buffalo milk.
Discover Galbani Buffalo Mozzarella on Tasto.eu.
To taste it at its best, we suggest you try it raw and at room temperature.
Absolute, with a drizzle of extra virgin olive oil or with cherry tomatoes on the side. On pizza laid raw or crumbled over a good plate of pasta with tomato sauce.
Unleash your creativity! Galbani's Mozzarella di Bufala will give you surprising satisfaction at the table.
Buffalo milk, salt, rennet.
Contains milk.-----
| | |
| --- | --- |
| Energy Value | 1084kJ/262kcal |
| Fat | 23g |
| of which saturated fatty acids | 16g |
| Carbohydrates | 0,7g |
| of which sugars | 0,7g |
| Proteins | 13g |
| Salt | 0,7g |