Cherry Tomato Sauce Arrabbiata
Cherry Tomato Sauce Arrabbiata
4,34€
FREE Shipping On Orders > 50 €​
Free shipping
The Shipment of your box is free throughout Europe for orders starting from 50 €. For purchases of less than this amount, the shipping costs are 30 €.
Fast delivery
We deliver across Europe directly to your home or office in no time. In Luxembourg, ordering before 10 am, the shopping arrives in the afternoon of the same day; ordering after 10 am, the shopping arrives the following day. Excluded for orders placed on Fridays. In the rest of Europe, the shopping arrives within 24 or 72 hours from the order, depending on the working days. Always with traceability. So you can monitor the tracking of your box in real time.
We accept all these payment methods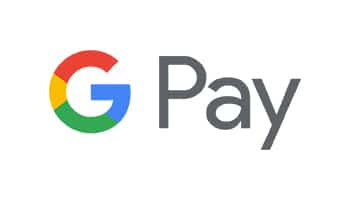 Image related to: Cherry Tomato Sauce Arrabbiata Agromonte
Description
Ingredients
Allergen
Nutritional Facts
Description
The Agromonte Arrabbiata Cherry Tomato Sauce is inspired by the traditional Roman recipe for Arrabbiata sauce, now known all over the world, and adds something more to it.
Agromonte, in fact, makes this sauce even more special thanks to the combination of Roman inspiration and the use of Sicilian cherry tomatoes instead of classic tomatoes.
To flavor the sweet cherry tomatoes he adds a few simple ingredients with a strong flavor: hot pepper, olives, garlic, onion, celery and carrot.
The encounter between the two culinary cultures, Roman and Sicilian, creates an exquisite condiment for making delicious pasta dishes.
How to choose the most suitable pasta? Tradition has it that the perfect marriage is with penne and with plenty of pecorino romano added to the plate.
The origin of the name of this condiment derives from the fact that because of the chili pepper, the fundamental protagonist of this sauce, anyone who eats penne all'arrabbiata risks becoming completely red: a typical color of the face of angry people.
Ingredients: cherry tomato (85.6%), extra virgin olive oil, green olives, carrot, chilli pepper (1.4%), onion, salt, garlic, basil, celery, sugar.
Contains celery.-----
| | |
| --- | --- |
| Energy Value | 538kJ/130kcal |
| Fat | 10g |
| of which saturated fatty acids | 0g |
| Carbohydrates | 7,7g |
| of which sugars | 6,9g |
| Proteins | 1,3g |
| Salt | 1,5g |