Cherry Tomato Sauce Puttanesca
Cherry Tomato Sauce Puttanesca
4,34€
FREE Shipping On Orders > 50 €​
Free shipping
The Shipment of your box is free throughout Europe for orders starting from 50 €. For purchases of less than this amount, the shipping costs are 30 €.
Fast delivery
We deliver across Europe directly to your home or office in no time. In Luxembourg, ordering before 10 am, the shopping arrives in the afternoon of the same day; ordering after 10 am, the shopping arrives the following day. Excluded for orders placed on Fridays. In the rest of Europe, the shopping arrives within 24 or 72 hours from the order, depending on the working days. Always with traceability. So you can monitor the tracking of your box in real time.
We accept all these payment methods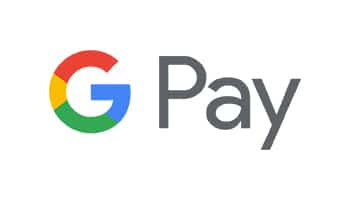 Image related to: Cherry Tomato Sauce Puttanesca Agromonte
Description
Ingredients
Allergen
Nutritional Facts
Description
Puttanesca sauce, a famous traditional Neapolitan recipe, is a tasty mix of ingredients and legends that have made it world famous.
In the past, it was prepared at home or in restaurants when the larder was empty and all that was left were a few tomatoes, capers and sometimes anchovies.
Agromonte, which is inspired by the Sicilian culinary tradition and also by the historical Italian one, proposes the Puttanesca sauce prepared with cherry tomatoes, the undisputed protagonists of Agromonte's preserves.
In addition to cherry tomatoes, the main ingredients of this recipe are olives and capers.
Agromonte's Puttanesca sauce only needs to be heated up for a few minutes and is ready to season your spaghetti or penne, both pasta formats perfect for this traditional dish.
Do you know the history of the Italian Sugo alla Puttanesca?
What has given it such notoriety, besides its goodness, is undoubtedly its unusual name, which arouses curiosity about its origins, disputed between the region of Lazio (Rome) and the region of Campania (Naples).
"Hot" and even fanciful origins that tell of closed houses and dishes quickly prepared to feed hungry guests. Hence puttanesca, that is, in the manner of prostitutes.
Whether it originated in Lazio or in Campania, it certainly started out as an improvised dish, easy to prepare, succulent, colourful (the green of the parsley, the red of the tomato, the purple of the dark olives, the grey of the capers, the yellow of the pasta, the brightness of the olive oil) and tasty to the point of becoming a must-have of southern Italian cuisine all over the world.
Ingredients: cherry tomato (85.9%), extra virgin olive oil, green olives (3.5%), capers (2.3%), carrot, onion, garlic, salt, basil, celery, sugar.
Contains celery.-----
| | |
| --- | --- |
| Energy Value | 497kJ/120kcal |
| Fat | 8,8g |
| of which saturated fatty acids | 0g |
| Carbohydrates | 7,8g |
| of which sugars | 6,9g |
| Proteins | 1,4g |
| Salt | 2,1g |