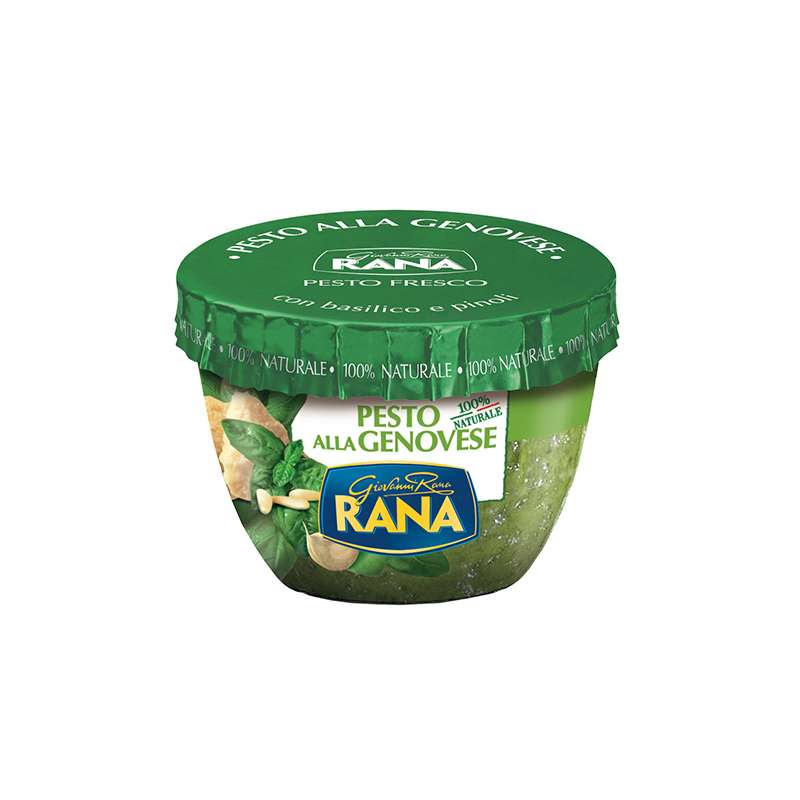 Fresh Genovese Basil P.D.O. Pesto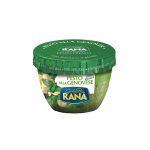 Fresh Genovese Basil P.D.O. Pesto
2,52€
2,52€
Giovanni Rana
140g
In stock
Description
Ingredients
Allergen
Nutritional Facts
Description
PDO Genoese basil (known for its strong aroma and exceptional flavor), grated cheese, garlic, pine nuts and extra virgin olive oil: these are the basic ingredients of Giovanni Rana's Fresh Genovese Basil Pesto, a cold sauce that represents the Italian city of Genoa and the entire Liguria region around the world.
Whether they are trofie, trenette, gnocchi or linguine, each type of pasta is good for enjoying a fresh and fragrant dish, which tastes of summer.
And also lasagna, to be prepared by alternating pasta, pesto and bechamel until you get to the last layer on which you can also add some grated Parmigiano Reggiano or Grana Padano.
How to prepare it?
This sauce should not be reheated. Add it to the pasta at room temperature along with a few tablespoons of the pasta cooking water.
Giovanni Rana's Fresh Genovese Basil Pesto contains only natural ingredients, without palm oil and rapeseed, without preservatives, without glutamate.
Genovese P.D.O. 17%, sunflower oil, whey powder, grated cheese 8%, wheat flour, butter, lactose, salt, pine nuts 1.5%, natural flavors (contain milk, barley and wheat), garlic 1.2 %, skimmed milk powder, acidifier: lactic acid, antioxidant: ascorbic acid. Produced in a facility that also uses tree nuts, celery, eggs, fish, shellfish.
Contains milk, cheese, wheat and butter.
Énergie 2303kJ/558kcal Graisses 54g dont acides gras saturés 10g Glucides 12g Sucre 10g Protéine 5g Sel 2,2g