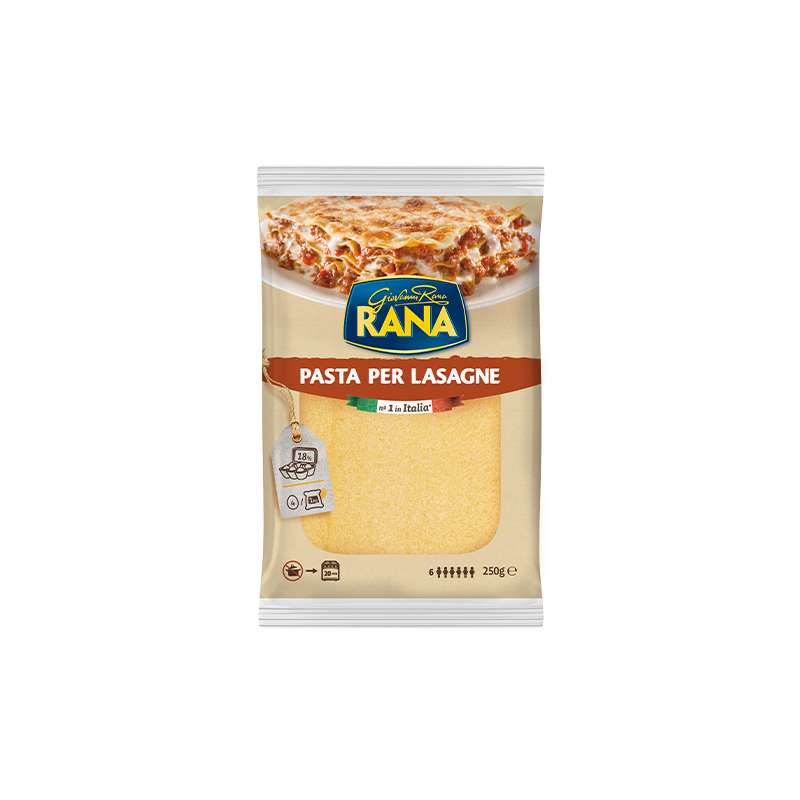 Fresh pasta for Lasagna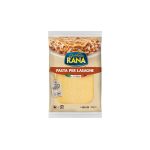 Fresh pasta for Lasagna
2,30€
2,30€
Giovanni Rana
250g
In stock
Description
Ingredients
Allergen
Nutritional Facts
Description
Giovanni Rana's sheets of Fresh Pasta for Lasagna are thin layers of egg pasta that seem freshly made by hand.
The freshness of this lasagna base, which you can always have available in the refrigerator of your home, allows you to fully enjoy a typical Italian dish to be seasoned according to your tastes.
The dough is of exceptional quality, made with soft wheat flour to maintain softness and elasticity, durum wheat semolina to ensure consistency and hold and extra fresh eggs from hens reared outdoors with vegetable feed without artificial coloring.
How to prepare it?
Giovanni Rana's Fresh Pasta for Lasagna does not require pre-cooking: it is ready to be stuffed and baked in the oven.
Pour the sauce you want to season them into a pan and alternate the layers with the veils, the sauce, the béchamel and the grated Parmigiano Reggiano (ingredient to be added if it is not a fish recipe).
Try them in the white version with crumbled sausages and truffles, with sautéed vegetables or in the classic version with Bolognese sauce.
Or taste the marinara version topped with a salmon sauce previously stir-fried with onion. In this case you can replace the béchamel with fresh cream and, after taking the lasagna out of the oven, sprinkle it with chopped chives and white pepper.
Soft wheat flour, durum wheat semolina, 18% eggs, water.
Contains wheat and eggs.
Énergie 1220kJ/288kcal Graisses 2,8g dont acides gras saturés 0,8g Glucides 53g Sucre 1,4g Protéine 11g Sel 0,07g