Gourmet Girasoli Porcini mushrooms and Champignon mushrooms
Gourmet Girasoli Porcini mushrooms and Champignon mushrooms
4,28€
FREE Shipping On Orders > 50 €​
Free shipping
The Shipment of your box is free throughout Europe for orders starting from 50 €. For purchases of less than this amount, the shipping costs are 30 €.
Fast delivery
We deliver across Europe directly to your home or office in no time. In Luxembourg, ordering before 10 am, the shopping arrives in the afternoon of the same day; ordering after 10 am, the shopping arrives the following day. Excluded for orders placed on Fridays. In the rest of Europe, the shopping arrives within 24 or 72 hours from the order, depending on the working days. Always with traceability. So you can monitor the tracking of your box in real time.
We accept all these payment methods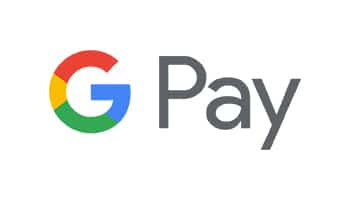 Image related to: Gourmet Girasoli Porcini mushrooms and Champignon mushrooms Giovanni Rana
Description
Ingredients
Allergen
Nutritional Facts
Description
It is called "Gourmet" and is Giovanni Rana's most exclusive line of filled pasta.
The filling is special and refined, sometimes less traditional than the classics of Rana, with a typically Italian flavor, but with something more. Sometimes, it crosses Italian borders.
Giovanni Rana's Gran Ravioli Gourmet with Porcini Mushrooms and Champignon mushrooms are delicious and very soft, with a surprising filling of porcini mushrooms, king of mushrooms, Champignon mushrooms, ricotta and chives.
How to cook them?
The ideal cooking is 4 minutes in lightly salted boiling water.
With such a tasty filling, it is sufficient to season them only with melted butter in which a clove of garlic, pepper, grated Parmesan cheese and aromatic herbs has been browned according to taste.
For a more elaborate recipe try them with mushroom cream, with gorgonzola cream or with a white ragù.
Stuffing 57%: ceps (Boletus edulis and its kind) 13%, mushroom (Agaricus bisporus) 13%, ricotta (milk serum, milk), vegetable fibre (wheat), lean cheese, sunflower seed oil, grated cheese, starch, onion, bread crumbs (soft wheat flour, salt, yeast), powdered milk serum, chives, rice flour, salt, dehydrated potatoes, white wine, natural flavours (contain milk and wheat), skim milk powder, parsley, yeast extract, garlic, pepper, spices. Paste 43%: soft wheat flour, eggs 30%, durum wheat semolina.
Contains milk, eggs, flour, wheat and cheese.-----
| | |
| --- | --- |
| Energy Value | 1070kJ/255kcal |
| Fat | 10g |
| of which saturated fatty acids | 4,5g |
| Carbohydrates | 29,5g |
| of which sugars | 3g |
| Proteins | 10g |
| Salt | 1,8g |