Kit Fusilli Italian four Cheeses
Kit Fusilli Italian four Cheeses
8,57€
FREE Shipping On Orders > 50 €​
Free shipping
The Shipment of your box is free throughout Europe for orders starting from 50 €. For purchases of less than this amount, the shipping costs are 30 €.
Fast delivery
We deliver across Europe directly to your home or office in no time. In Luxembourg, ordering before 10 am, the shopping arrives in the afternoon of the same day; ordering after 10 am, the shopping arrives the following day. Excluded for orders placed on Fridays. In the rest of Europe, the shopping arrives within 24 or 72 hours from the order, depending on the working days. Always with traceability. So you can monitor the tracking of your box in real time.
We accept all these payment methods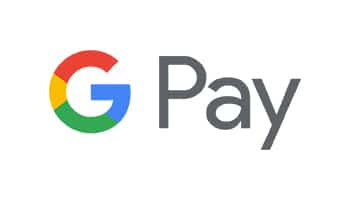 Image related to: Kit Fusilli Italian four Cheeses Giovanni Rana
Description
Ingredients
Allergen
Nutritional Facts
Description
Pasta with four cheeses: a great classic of Italian cuisine in a kit to be unwrapped and discovered.
The Kit Fusilli ai Quattro Formaggi (four cheeses) by Giovanni Rana brings to the table, in no time at all, a plate of creamy and greedy pasta, as only skilfully melted cheeses can give.
Parmigiano Reggiano, Asiago, Burrata, Fontina and a touch of fresh cream are the ingredients that mixed with Giovanni Rana's fresh Fusilli will give you a moment of pure pleasure.
The fusilli in the kit are not pre-cooked and you can cook them directly in the creamy sauce supplied separately.
How to prepare Giovanni Rana's Fusilli Qauttro Formaggi?
Just 5 minutes in the microwave: remove the outer wrapping, mix the ingredients and place the tray in the microwave, then cook for 5 minutes at maximum power (750w or 900w). D
o you smell the scent? The pasta is made with fresh eggs.
Without preservatives, without glutamate, without artificial flavors.
Fresh cheese sauce 600g: water, cream, Fontina cheese 4%, white wine, Asiago cheese 3%, Burrata cheese 2%, Parmigiano Reggiano cheese 2%, butter, natural flavors (contain milk), salt, modified corn starch , garlic, nutmeg. Fresh pasta with eggs 250g: durum wheat semolina, eggs 20%, water. Grated Parmigiano cheese 20g: milk, salt, rennet. Spices 1.4g: black pepper 0.8g, parsley 0.6g.
Contains cream, cheese, butter, wheat, milk and eggs. May contain gluten, fish, crustaceans, tree nuts, celery and shellfish.-----
Energie 961kJ/231kcal Fette 15g davon gesättigte Fettsäuren 8,7g Kohlenhydrate 17g Zucker 1,5g Eiweiß 6,9g Salz 1,1g