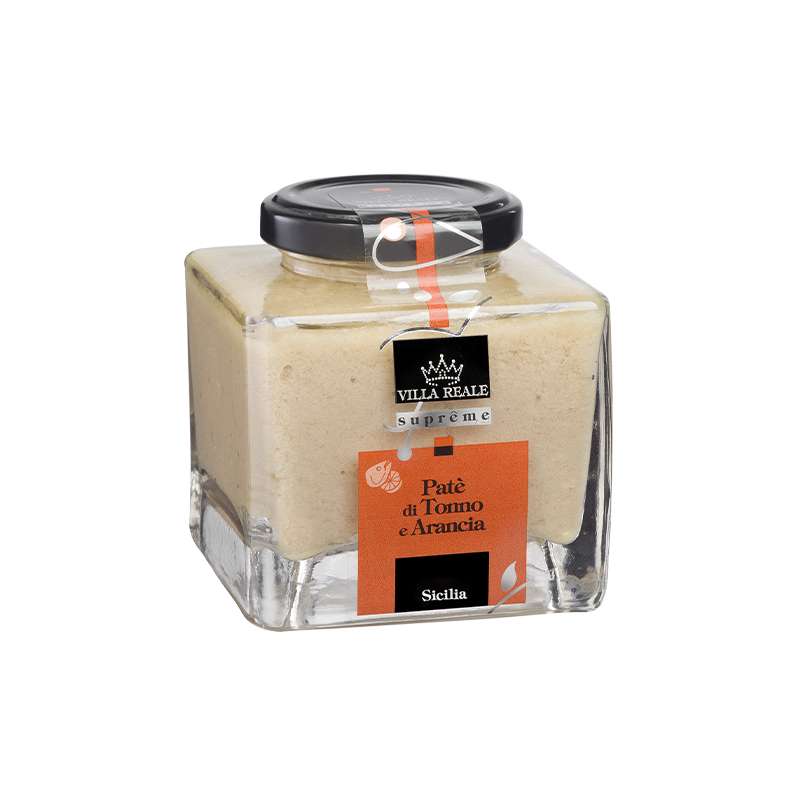 Tuna and Sicilian Orange Pate
Tuna and Sicilian Orange Pate
15,19€
15,19€
Campo D'oro
180g
Out of stock
Description
Ingredients
Allergen
Nutritional Facts
Description
Taste Sicily?
Which ingredients better represent the culinary tradition of this splendid Italian region than Sicilian tuna and orange?
The Tuna and Sicilian Orange Pate from the "Villa Reale Suprême" line from Campo d'Oro is a cream in which Sicilian tuna and oranges are combined with extra virgin olive oil for a typically Mediterranean explosion.
Ideal on bruschetta with a drizzle of oil, for rice salads, on pasta, to accompany a vegetable pinzinomio or simply at aperitif time, dipping breadsticks at will.
The Tuna and Orange Paté is so good that every occasion is right to taste this light, delicate, but at the same time tasty delicacy.
Tonno 47%, olio extravergine di oliva, olio di girasole, arancia 1,5%, aceto di vino, succo di limone, sale.
Energia 480kcal/1872kj Grassi 48g di cui acidi grassi saturi 5g Carboidrati 0g Zucchero 0g Proteine 12g Sale 1,08g